Significance 
Scientists have for a long time depended on natural mechanisms as a source of inspiration to find solutions to numerous challenges through mimicry. More recently, developing an artificial breathing system by mimicking plastron mechanisms to enable underwater divers to perform their activities efficiently without having to rely on breathing apparatus have attracted significant attention of researchers. Presently, oxygen extraction and separation technologies have been developed. Unfortunately, they depend on external energy to operate thus reducing their efficiency. To this end, researchers have been looking for alternatives and have identified mimicking respiratory system of the underwater organisms as a promising solution.
In a recently published literature, artificial gill systems have been developed based on the plastron mechanisms. Despite the remarkable progress, little has been done about the plastron-based respiration mechanism. Alternatively, several theoretical models have been proposed to investigate oxygen exchange in gills. However, they have majorly focused on gas exchange through membranes with a constant pressure difference between the liquid and the air. On the other hand, these models have not been verified experimentally.
To this note, Mr. Jongwan Lee (Ph.D. candidate) and Professor Taesung Kim at Ulsan National Institute of Science and Technology (UNIST) together with Dr. Pil Woo Heo at Korea Institute of Machinery and Materials (KIMM) developed a theoretical model for artificial gill system taking into consideration the significant engineering parameters like surface area and gas permeability. In particular, the effects of the engineering parameters on oxygen extraction and separation rate were experimentally investigated. Furthermore, an artificial gill system was developed for a stag beetle insect and its feasibility validated. Theirs purposed to enable humans and other terrestrial animals to breath underwater without the need for scubas. Their work is published in the research journal, Sensors and Actuators A: Physical..
Briefly, the research team commenced their research work by thorough biomimicry research that could permit the development of artificial gills to enable terrestrial animals to breathe underwater. The system was based on diffusion to allow extraction and transportation of oxygen from water through a gas permeable membrane. Next, the artificial gill system comprised of gas-permeable membrane and steel scaffold to separate and extract dissolved oxygen. Secondly, a membrane surface with a lamellar structure was designed through mimicking the fish gills so as to increase the surface area. On the other hand, different membrane materials were used to enhance gas permeability and increase oxygen concentration.
The authors observed that the developed artificial gill system extracted enough dissolved oxygen from water. Consequently, the tag beetle was able to breathe and survive for more than 60h under water. However, the accumulation of carbon dioxide over time was observed even though it minimally contributed to the survival of the insect.
In summary, the study reported successfully developed an artificial gill system both theoretically and experimentally. The system does not require external energy sources thus have enhanced efficiency and portability. In general, the Korean study will pave way for the advancement of artificial gill technology to permit humans to breathe underwater without the need for scuba gear.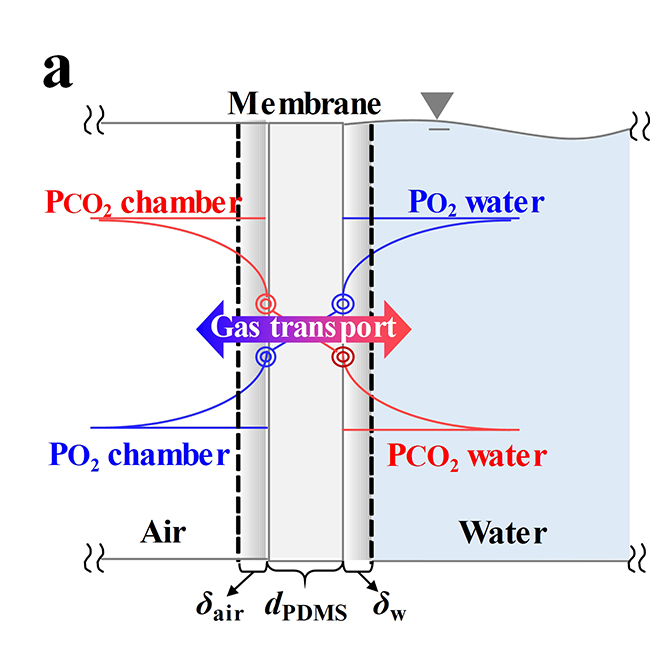 Reference
Lee, J., Heo, P., & Kim, T. (2018). Theoretical model and experimental validation for underwater oxygen extraction for realizing artificial gills. Sensors and Actuators A: Physical, 284, 103-111.
Go To Sensors and Actuators A: Physical